Company Profile
---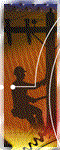 Interactive Media Communications is the leading developer of multimedia programs for safety, health, and environmental training.
Our comprehensive, award winning library of interactive multimedia programs train, document, and report, as well as help companies meet there quirements of OSHA and other government regulations.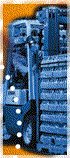 Founded in 1984, IMC revolutionized the use of interactive multimedia technology for safety, health, and environmental training in industry. In its first year, IMC introduced the single largest application of interactive videodisc technology to corporate America. The program was "The Hazard Communication Training Program", and General Motors used it to train over 400,000 employees. The program was acknowledged by union and management officials alike, as one official put it, "setting a new standard for training in American industry." In the following year, IMC's "Chemical Safety Training Program" was selected to train 45,000 New York City Transit Authority workers. Also the 15 largest Federal agencies in America picked IMC's Hazard Communication Program to train over 2 million Federal employees.

Unlike other programs which begin as videotape and are then transferred to CD-ROM, each IMC program is developed from the ground up to maximize the capabilities of interactive multimedia technology. Each IMC course is co-developed by a Fortune 500 partner and produced by a team of safety, health, and environmental experts, instructional designers, video producers, graphic artists and animators, and multimedia software programmers. The resulting program is a dramatic combination of full-screen, full-motion, live-action MPEG digital video of workplace situations and engaging computer graphics to demonstrate skills and concepts. IMC programs do more than just convey information --they actually train.
Some of the companies who have partnered with IMC in the development of multimedia safety, health and environmental training products include AT&T, General Motors, IBM, BellSouth Telecommunications, Boise Cascade, Digital Equipment Corporation, Pfizer Pharmaceuticals, Philadelphia Electric, Rohm & Haas, and U.S. Steel.

Here are a few of the titles in IMC's health, safety and environmental training library available on multimedia CD-ROM/Network ready versions, videotape/workbook.
IMC's multimedia training products won a Blue Ribbon at the AVC "Cindy" Multimedia Awards, Bronze and Silver medalsat the AVC and a New Media Invision Awards.
IMC continues to be at the fore front of the interactive training industry. Utilizing digital video networking technology, large numbers of users cantrain simultaneously on a local area network. IMC recently introduced a number of exciting new administrative and customization capabilities which make IMC's CD-ROM products easier to use and offer even greater flexibility than before. IMC's library of multimedia products will continue to expand throughout the year with the addition of several new programs addressing critical compliance topics.
---
For more information, please click here.
For more information, please contact:
Interactive Media Communications, Inc.
PO BOX 401002
N. Cambridge, MA 02140-9998
Main Telephone: 617-868-8288
Fax: 617-868-7227
Copyright © All Rights Reserved
Email: imc@safetysite.com
---
| Home Page | Company Profile | Product Information | Overview of Interactive Training| Courseware Development Program | Register for Future Announcements |
---
Copyright (c) 2002 , Interactive Media Communications, Inc.
All Rights Reserved
WebMaster